P explosives vans

P 6 at Tottenham, Dec. 1982
Photo courtesy Rob O'Regan
The P's were built from scrap U and I/IA underframes for the carriage of explosive materials. There main traffic was from the ICI plant at Ardeer. When loaded, departmental regulations required "safety" wagons coupled between the loaded P's. Safety wagons were also required between a loaded P and a loco or guards van. P vans were not painted the usual VR freight red but were painted a very bright red, even brighter than VR passenger red.
---
End view of P 48
---
---
P 1 circa 1978
Photo courtesy Kent Smiley
---
P 10 photo date Dec 10 1982
Photo courtesy Peter J. Vincent
ABOVE: P 28 at Mile End Sth Aust 1979.

P 30 at Nth Geelong yard. April 12 1978
Photo courtesy Geoff Winkler
---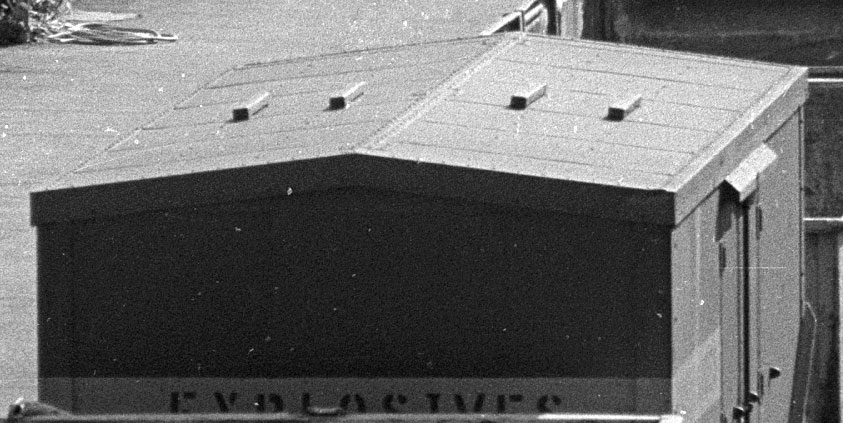 Roof of unknown P van, 1981
---
Original "Powder Vans"
This wonderful old photo probably dates from the 1870's. It shows Powder van #1 which the 1904 diagram book and the register tells us was built in 1862 by Wright & son a group of 5 wagons (1 - 5) It was equipped with westinghouse air brake in 1912 and is shown as scrapped 16/6/1954.
Page last updated Mon, Jan 28, 2013