West Footscray
T 339 on a Kyenton to Spencer St. Pass. at West Footscray, 1979.
Melbourne used to have dozens of pilots working around Melbourne's many yards. Tottenham yard was also an extremely
busy yard so many movements occurred between the two areas. Here we see an unknown pilot running between
Melbourne and Tottenham (at West Footscray) with a very short train.
Jan. 6 1977
Photo courtesy Andrew Bau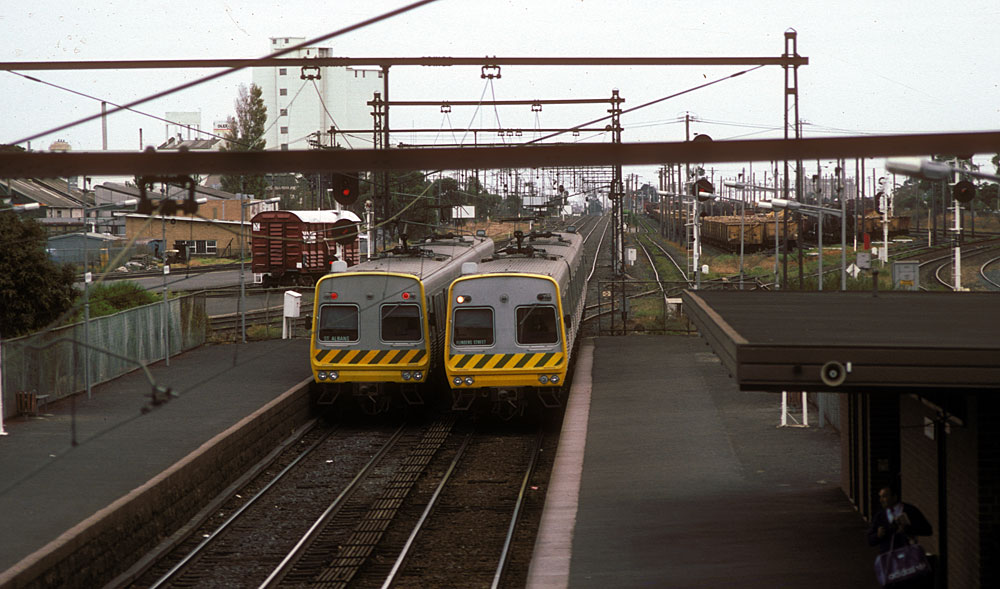 A
Down and up Comengs cross at West Footcsray, April 6 1986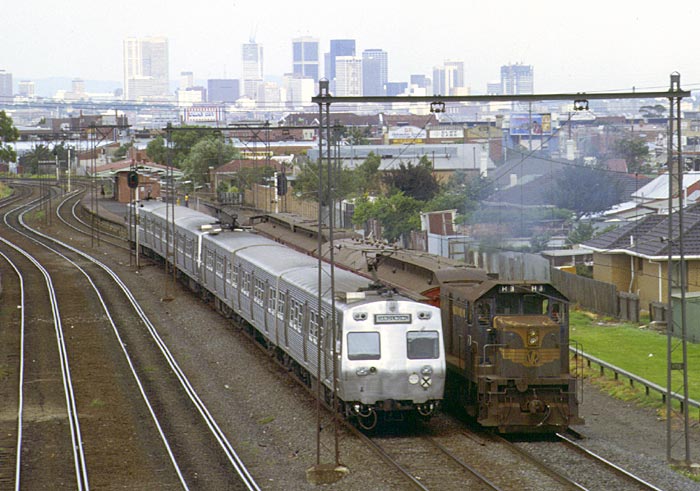 H 3 is running a down Spencer St. to Bacchus Marsh peak hour commuter train as it crosses
an up St. Albans to Flinders St. "silver" at Middle Footscray. 1980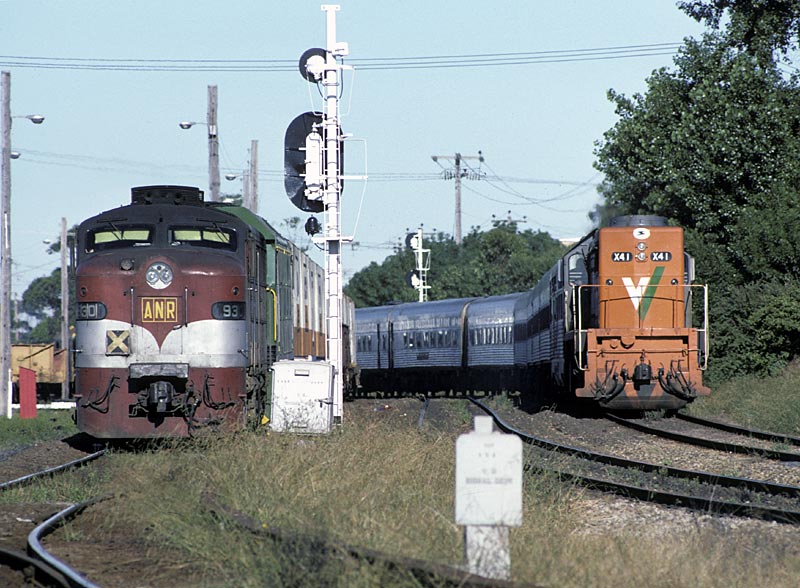 X 41 is running the up "Southern Aurora" as it overtakes a
stationary #9130 Mile End to Dynon "jet" with classleader 930 on the point at West Footscray Junction. December 29 1985.
Photo courtesy Peter J. Vincent.
feel free to email me with any corrections or comments
page created
Tue, 1 Mar 2016