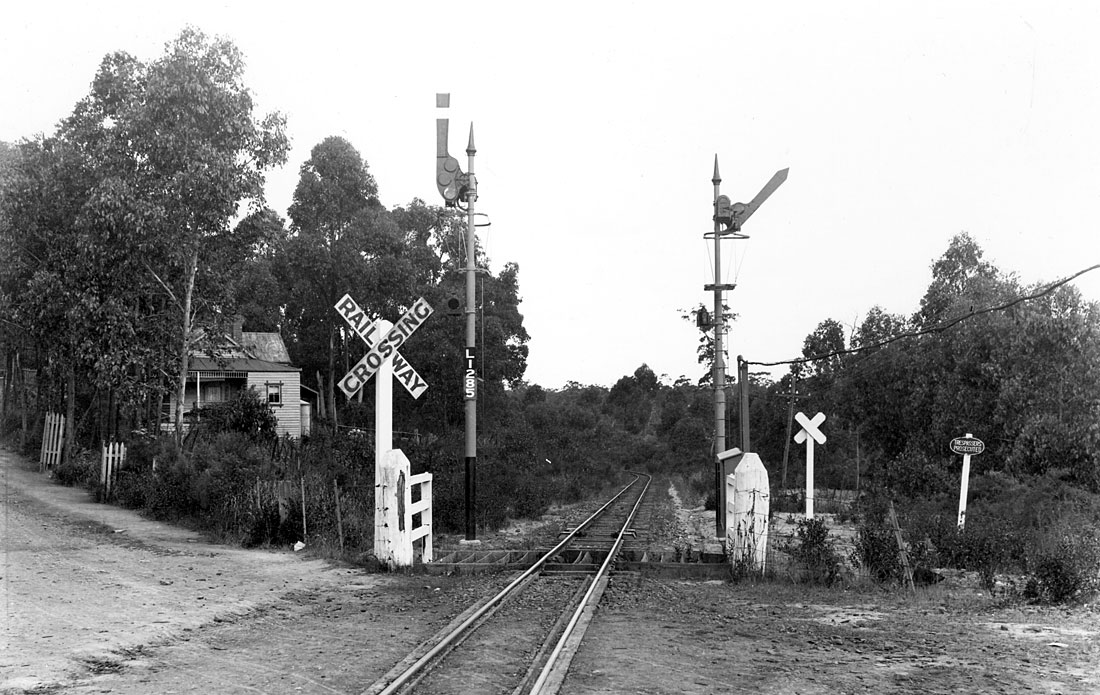 In what can be best described as a test, the narrow gauge line from Upper Ferntree Gully to Belgrave was converted to the ATC system of safeworking on Dec. 22 1921. Upwey became an unattended crossing station. (Train crews let themselves into and out of the crossing loop) By later standards it was a rather crude affair with hand operated plunger locked points and a single home departure that applied from both tracks. This view at Upwey is looking east, towards Belgrave showing the down home departure. Note that the home signal has an automatic number. On Oct. 11 1927 Train Section Order working was overlaid onto the ATC system and on Aug. 20 1930 the test was discontinued and the section reverted to ordinary train staff & ticket.
The test was notable in that it was possibly the first use of signals rather than staffs or tokens as the authority to occupy a single line section of track and was the first step down the path of ATC and later CTC installations. A signal diagram of this installation can be seen if you CLICK HERE
A down train at the back to back automatics between Upwey and Belgrave.
feel free to email me with any corrections or comments
page created
Thu, 14 Feb 2008