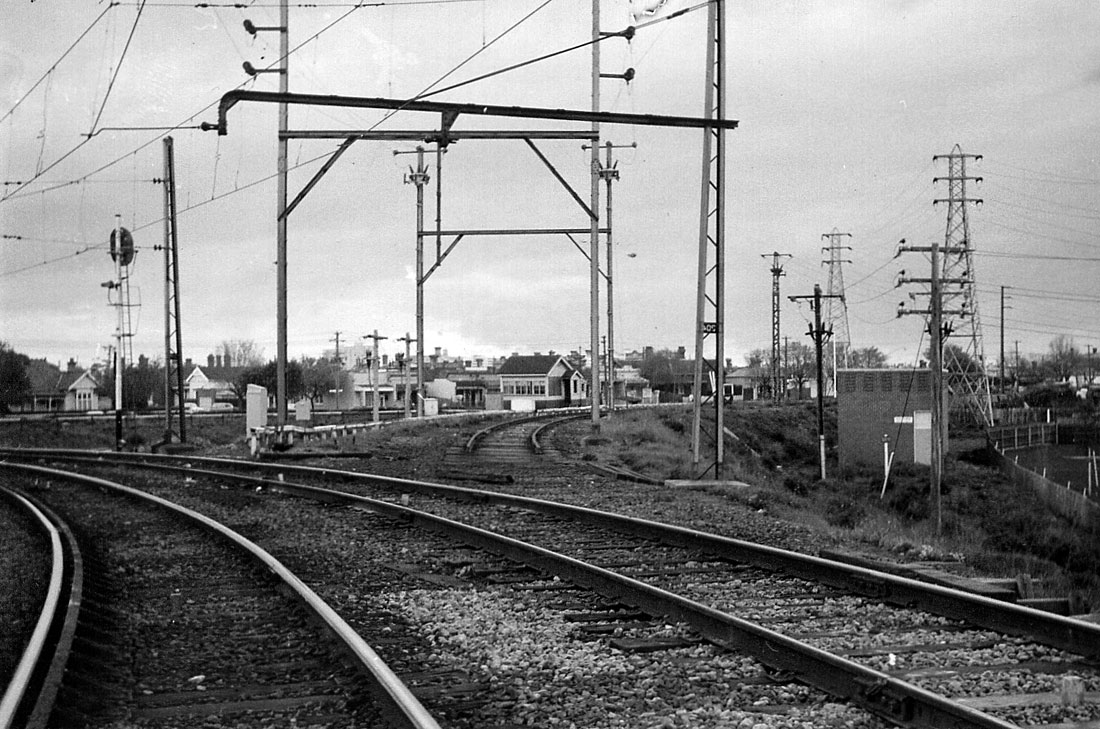 This series of photos was taken in the mid 1960's, just before the track east of the junction to the Fitzroy line was pulled up.
The above photo was taken standing on the up Epping line looking at the connection from the Epping line. Northcote loop junction signalbox can be seen in the middle of the photo. The points to the Epping line had just been removed. Note the check rail on the left of the photo.
Photo courtesy Alan Jungwirth.
For a signalbax diagram of this area CLICK HERE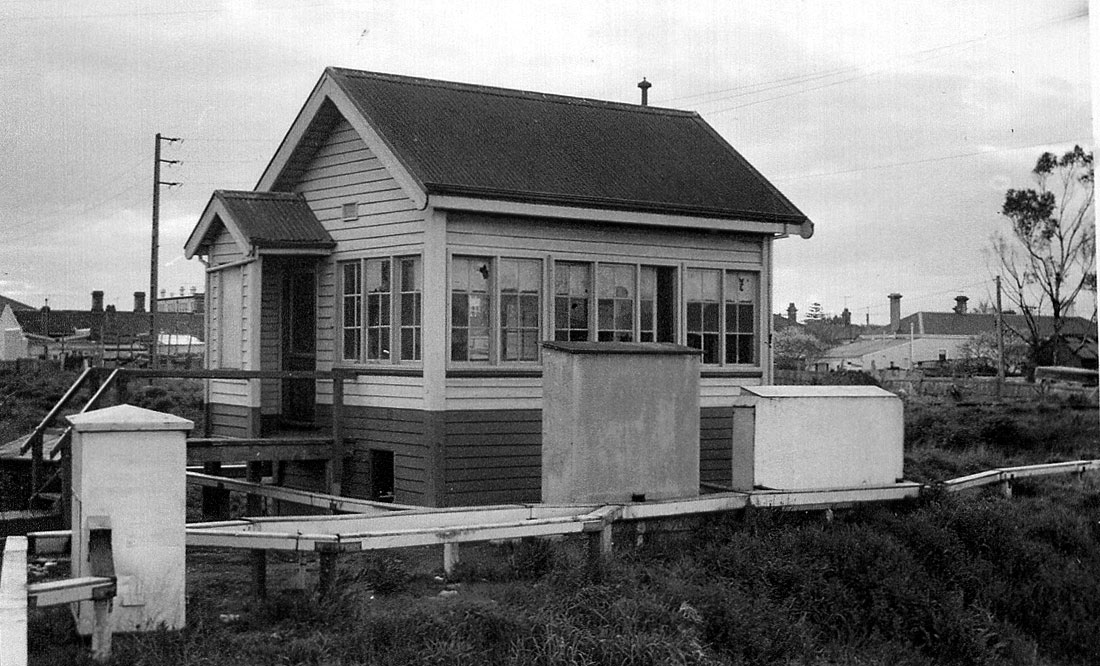 A closeup of the Northcote loop junction signalbox looking west.
Photo courtesy Alan Jungwirth.
---
Another view of the Northcote Loop Junction signalbox looking southwesterly. Note the track behind the signalbox, this is the connection from Rushall to the inner circle.
Photo courtesy Alan Jungwirth.
---
This view is looking east from the point where the two tracks separated, left hand track to Epping, right hand track to Rushall and Clifton Hill. The signalbox can be seen behind the semaphore home signal. The level crossing is Bennett street.

Photo courtesy Alan Jungwirth.
feel free to email me with any corrections or comments
page created
Thu, 24 Jan 2008