OAKLEIGH
L 1169 approaches Oakleigh with #12 up passenger train, the 7.25am Sale to Flinders St express. Nov. 1963.
Semaphores lasted here until the mid 1970's
Photo courtesy John Dennis

Pre electrification view of Oakleigh looking towards Dandenong, circa 1910. The vehicle attached to E 442 appears to be a horse box.
The headquarters for the Melbourne hunt club was nearby on the site of the present day Huntingdale golf course.
At this time Oakleigh had a loco depot and a number of suburban trains terminated there.
---

A down goods arrives into the middle platform. This photo was taken sometime between 31/05/1915 when the new island platform was brought into use
and 14/03/1922 when the overhead was turned on. The track at the far right of the photo, No 4 road, was the long gone run around track
for terminating trains. No 4 road and the heavily fortified dead end extension were abolished 16/12/1928.
This photo would have been taken from Oakleigh A signalbox which lasted all the way until 11/05/1975
Thanks to Uncle Trevor for help with this caption.
Oakleigh B box, circa 1950's This was actually the second B box, the first box (built 1891, 34 levers)
was replaced by this one (68 levers) in 1915, presumably in preparation for electrification.
Of note is the section of new roof which coincidently is at the same end as the fireplace.
---

A view of Oakleigh looking East. Oakleigh A signalbox is seen on the right. In 1975 Oakleigh's track layout was changed and both of
Oakleigh's mechanical signalboxes were replaced by 3 position signals and a signal panel in the station office. Photo 1974
Photo courtesy Rod Williams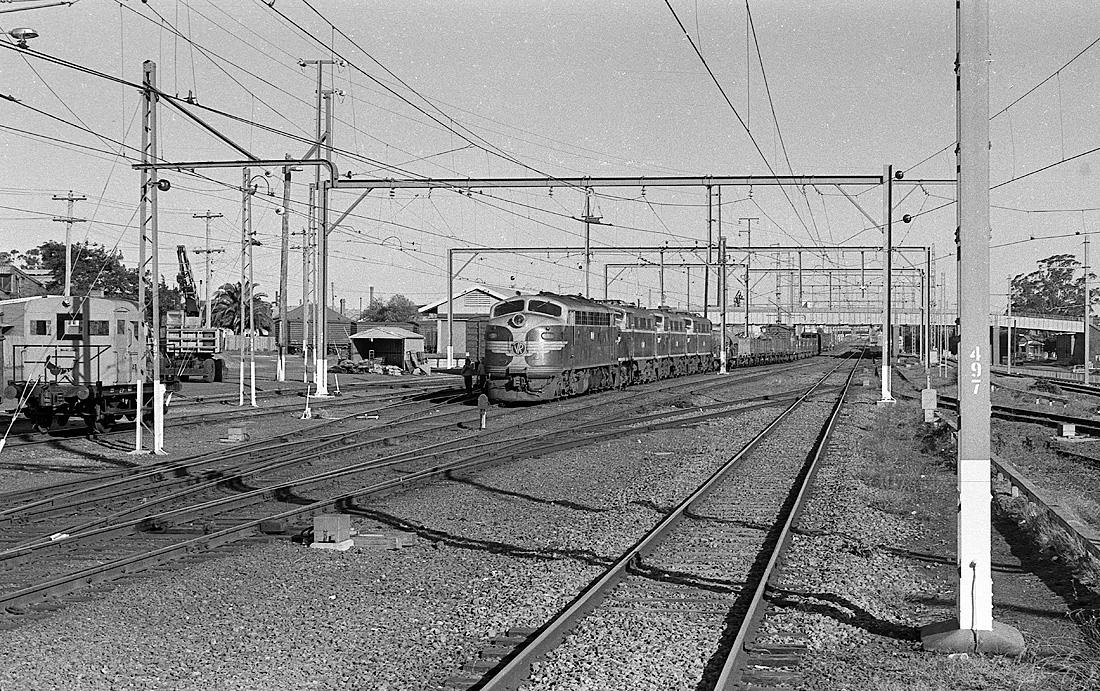 Oakleigh, Feb. 1978 and a Saturday work project has caused the overhead to be turned off so a B was sent to bring the train into Melbourne.
---

A Harris train on a down Flinders Street to Dandenong service arrives at Oakleigh which is in the process of having its signalling
converted from 2 position, controlled by two signalboxes, to 3 position. The final track arrangement could not be completed
until "A box" (seen near the rear of the train) was demolished. 1975
Photo courtesy Andrew Hennell
---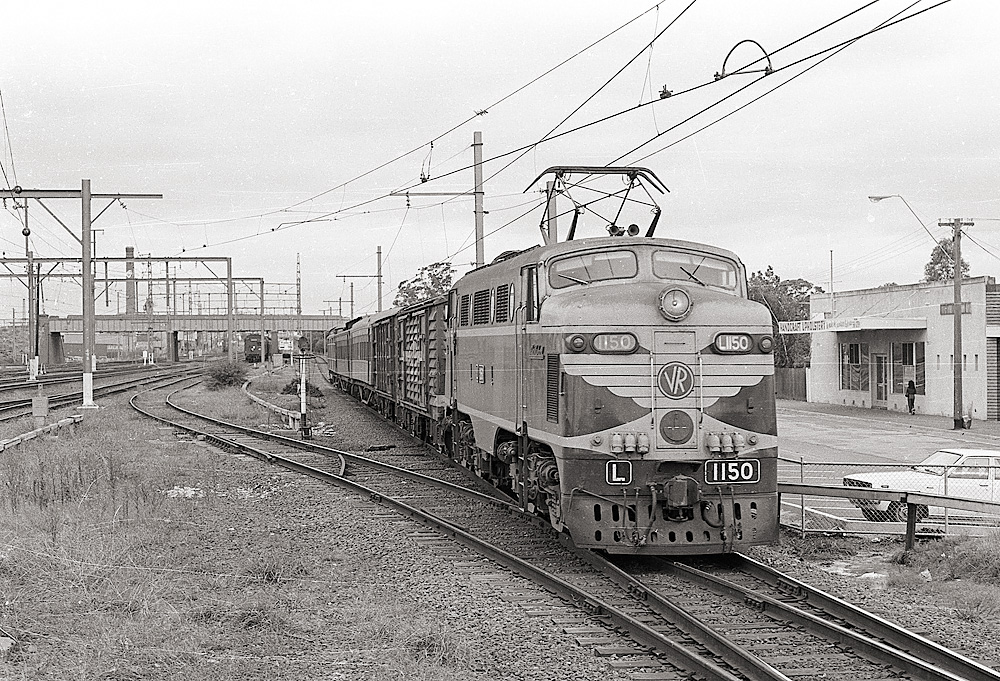 The classleader of the 25 strong electric L class on an up Warragul pass. at Oakleigh. Feb. 1978
---

A trap for young players! To depart this siding you needed two dwarf signal, most sidings just had a single dwarf to depart.
The driver of this Harris train got the first dwarf but sailed past the second which was at stop and through the open catch points.
Oakleigh, Jan. 26 1982
Photo courtesy Warren Banfield
feel free to email me with any corrections or comments
page created
Wed, 4 Jan 2012