WANGARATTA
ABOVE: Looking towards Melbourne in the early 1920's. The train seen is either a Beechworth or Bright mixed or Car goods.
Of note is that the ABC car which still has kero lighter.

ABOVE: Looking towards Melbourne, possibly after cessation of services which occured Oct 1953.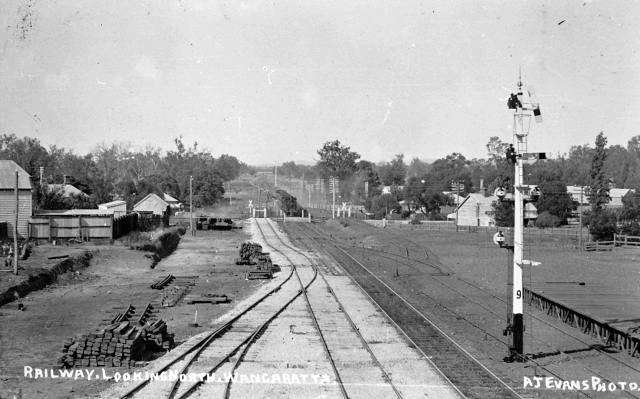 ABOVE: Looking towards Wodonga sometime circa 1910.

ABOVE: Circa 1940's Looks like a D3 probably on the yard pilot and another D3 loco in the down end dock
whilst an A2 is seen in No2 road. Note the loudspeaker system on the platform probably to expedite
wartime troop movements.

A down standard gauge goods sits in the loop at Alumatta loop. Wangaratta's down distant is on the left.
Photo courtesy Stuart Lodington.
feel free to email me with any corrections or comments
page created
Fri, 19 Oct 2012