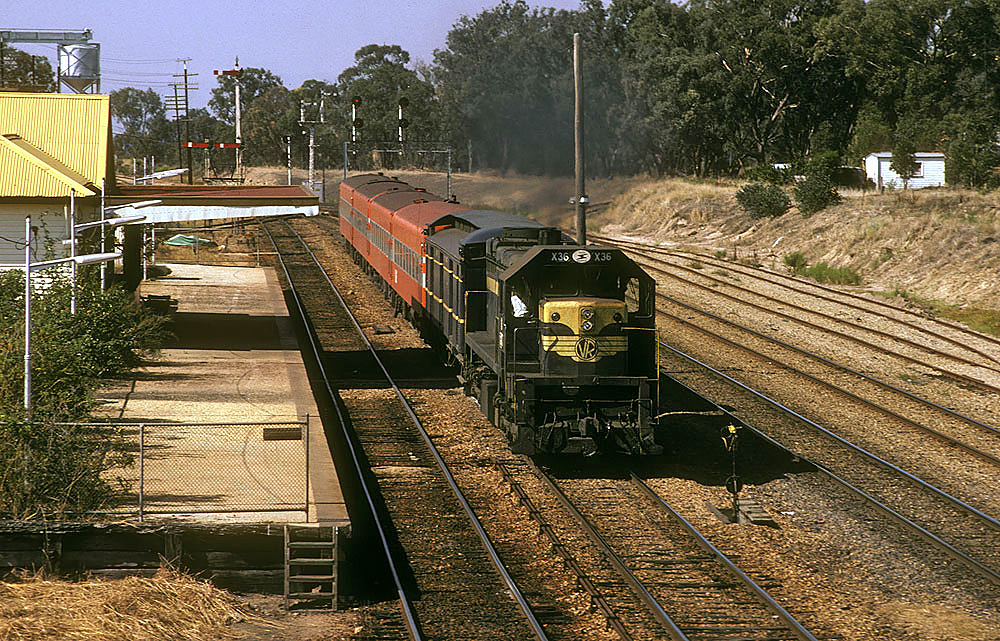 X 36 exchanges the "staff" as it races through Glenrowan on an Albury to Melbourne broad gauge pass.
April 2 1984
Warren was the fireman on the down "Intercapital Daylight" and took this photo looking back from the cab of X 31.
We see an up Standard Gauge goods in the loop that the Daylight has just crossed, a down Broad Gauge goods
cooling its heels in #2 road as it waits for the down Albury pass. to run through it. April 1981.

Photo courtesy Warren Banfield

A photostop from the road overbridge during the 1988 Austeam festival.

An up standard gauge goods tops the hill at Glenrowan, Feb 13 1988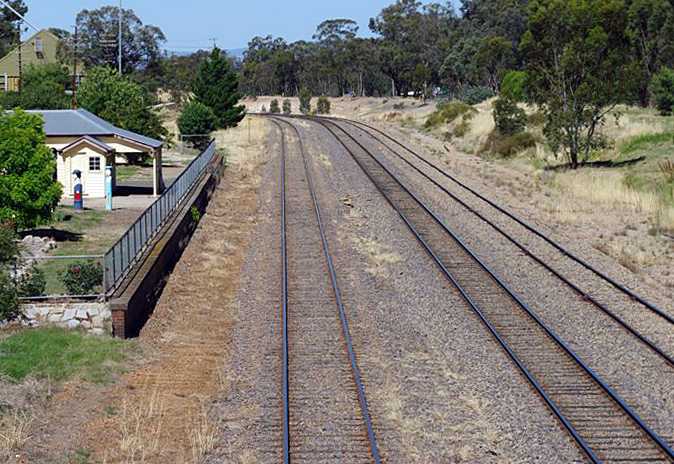 feel free to email me with any corrections or comments
page created
Sat, 22 Sep 2012