WARRAGUL
---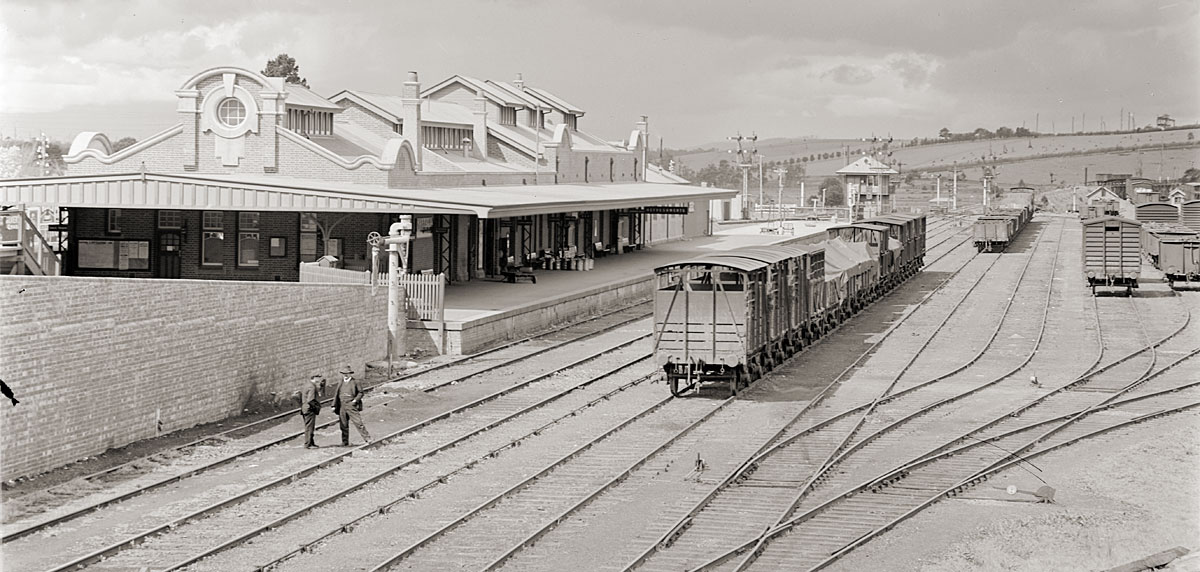 The new station buildings at Warragul circa 1950?
Photo courtesy State Library of Victoria

Testing the newly installed overhead, 1953
Official VR photo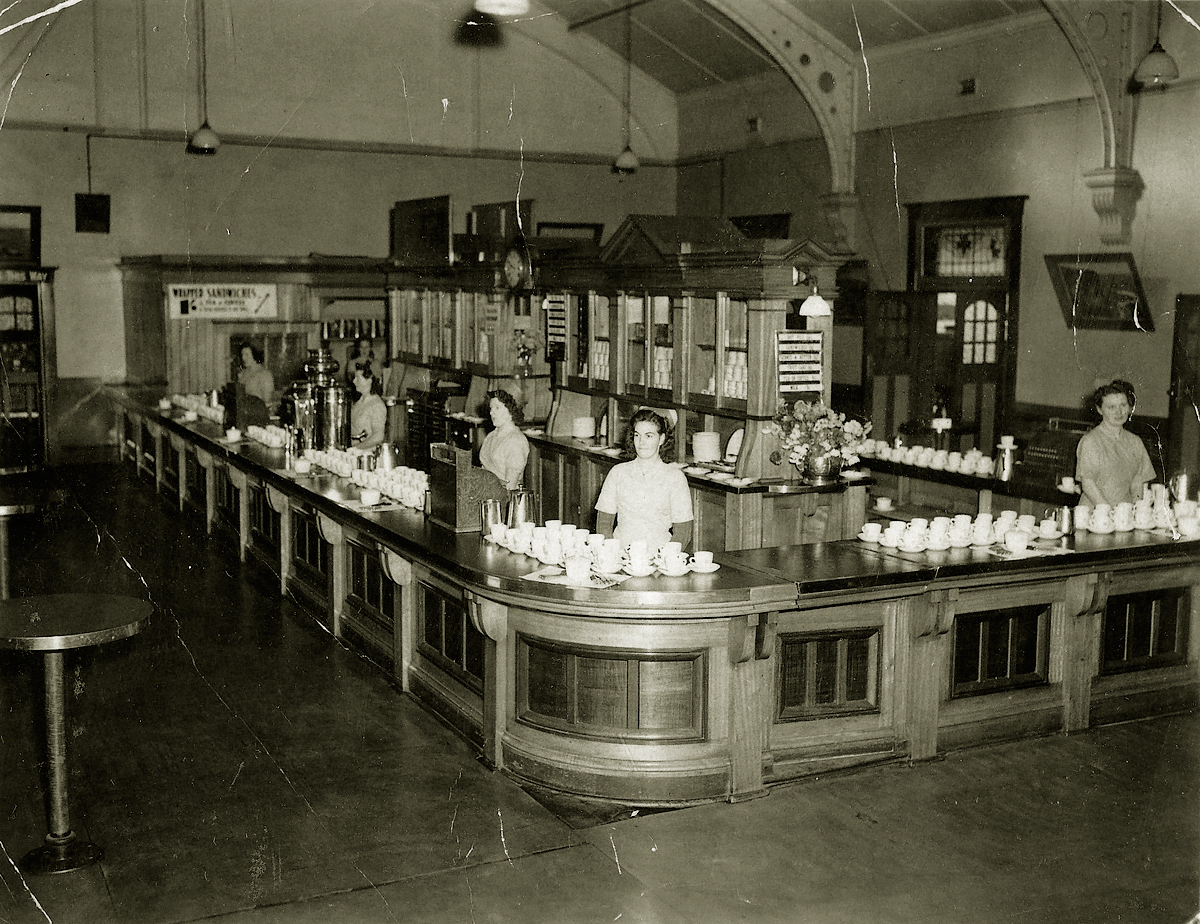 ABOVE: The good ladies of the Warragul refreshment rooms look like they are well prepared for the arrival of a passenger train. The train would arrive
and the passengers would flood in and need to be served in a short space of time, huge pots of tea and the famous railway coffee would be ready as well
as a selection of pies, sandwiches and cakes. Photo 1949.
Photo courtesy Hilda (Fowler) Lewis (Deceased ) & her sister Rita (Fowler) Smith.

Warragul refreshment room 1949
Official VR photo
feel free to email me with any corrections or comments
page created
Tue, 26 Jun 2012