The line closed in two stages:
Jumbunna to Outtrim closed Sep. 4 1951
Korumburra to Jumbunna closed Oct 1 1953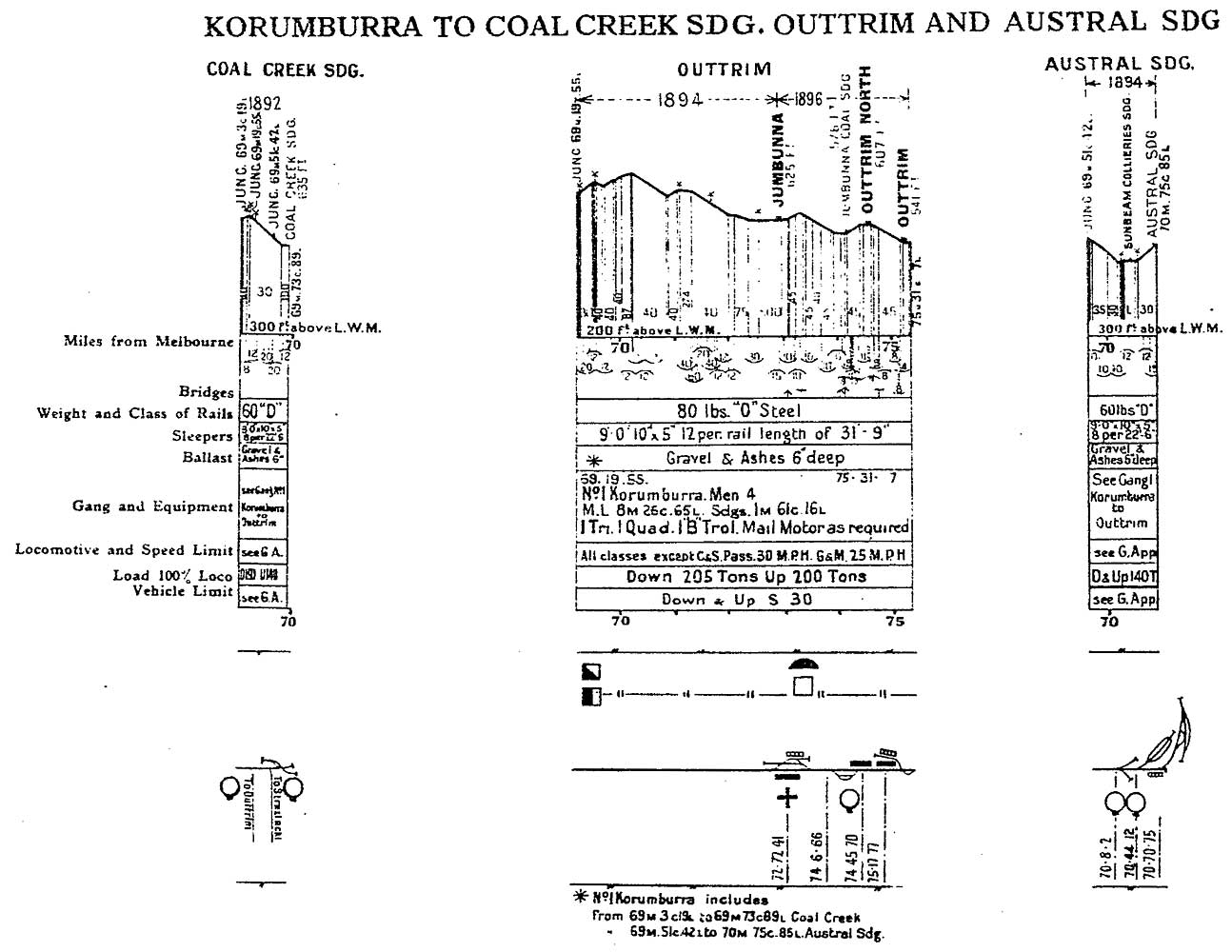 BELOW: Taken from approx MP 73 1/2 looing towards Jumbunna. This embakment was reputedly the highest embankment on the VR system. Photo date 2008.

BELOW:This well known photo shows a train having just departed Outrim on the sharp 8 chain curve.