QS special well wagons

Number in Class
2
Number group
1 - 2
Construction period
see text
In service
1941 - end
1979 recode
QS 1 VFHF

QS 2 VFHA

Where built
Newport
Diagram
More photos
Modeling

QS 1 was never in service during the period I was photographing, it was a body without bogies stored in the weeds at Newport. It was built in 1941

QS 2 was built in 1962 to transport extremely large, heavy loads to Cudgewa for use in the Snowy Mountains power generation scheme. As shown in the photos it could be configured with 4 x 2 axle bogies (max load 120 tons) or 4 x 3 axle bogies (max load 170 tons) The 3 axle bogies were from Sclass steam loco tenders. These bogies were also used under the QH flat wagons. As there were 4 QH's but only 4 sets of bogies it meant that when QS 2 was using the 3 axle bogies only 2 QH's could be in service.

In the 70's QS 2 was used occasionaly for loads to Yallourn. (page 86 of John Dare's book "A Changing Decade" shows one such working)

When hauling transformers the wagon was severely restricted in speed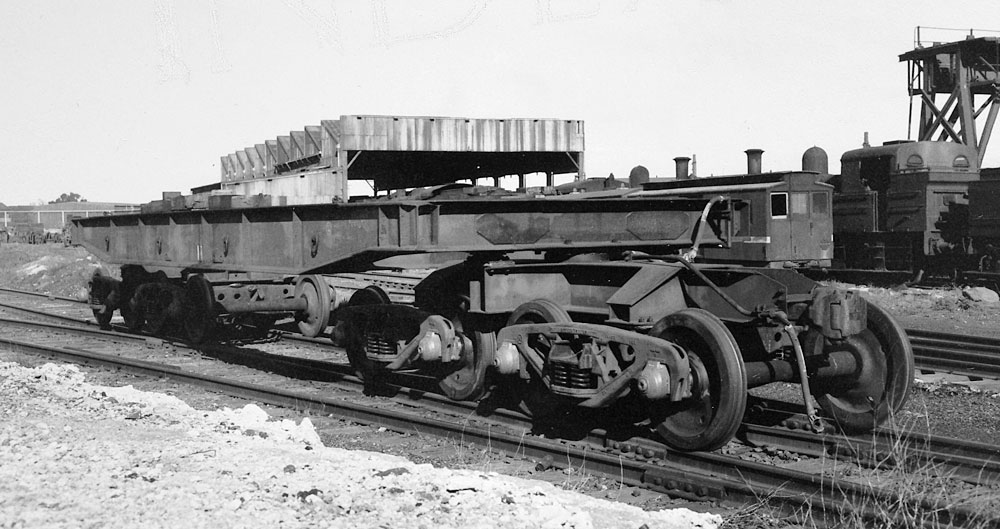 ABOVE & BELOW: QS 1 at Newport workshops, July 1961.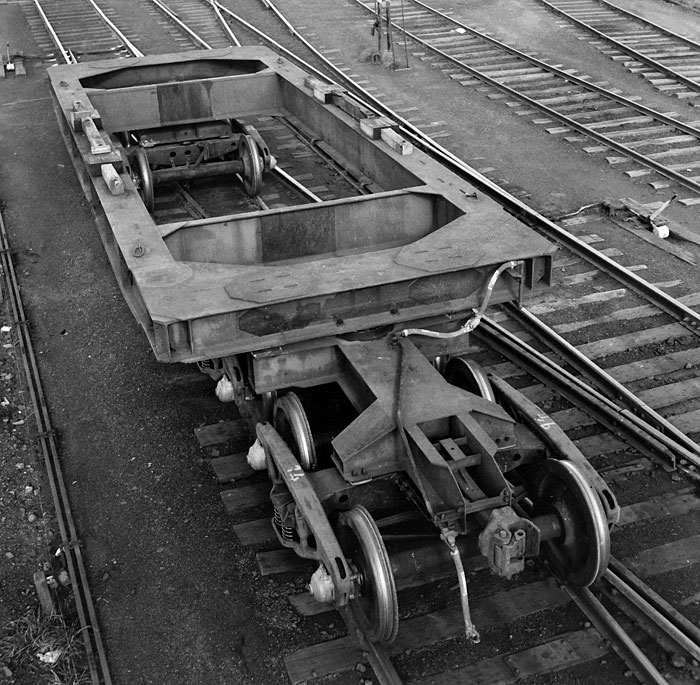 The body of QS 1 at Newport, July 1982
Photo courtesy Peter J. Vincent
QS 2 with its 3axle (ex S class steam tender) bogies
---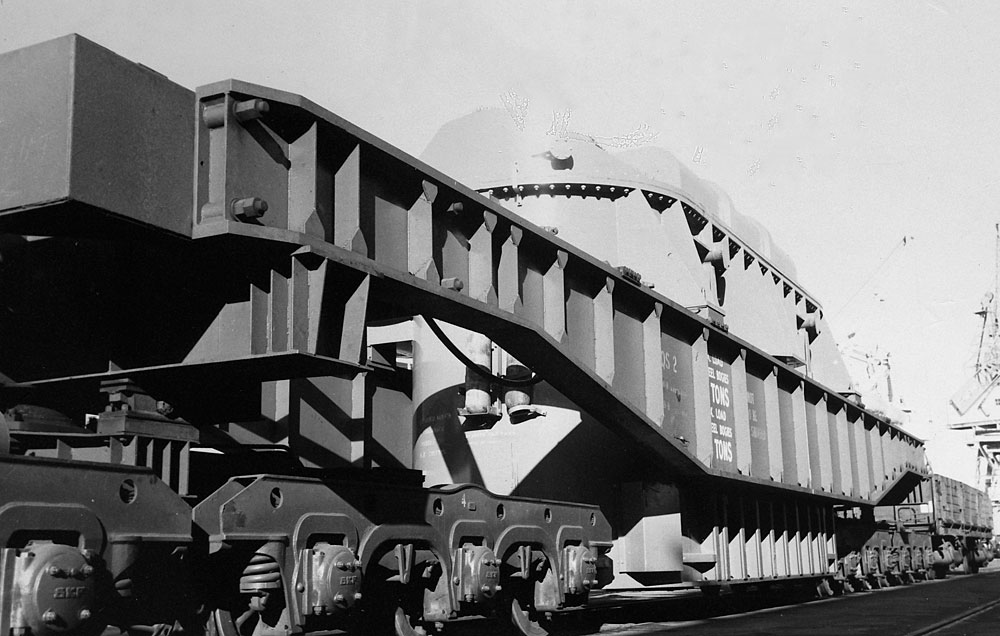 QS 2 loaded with a 169 ton transformer at Appleton dock, May 15 1968
Official VR photo PR 2054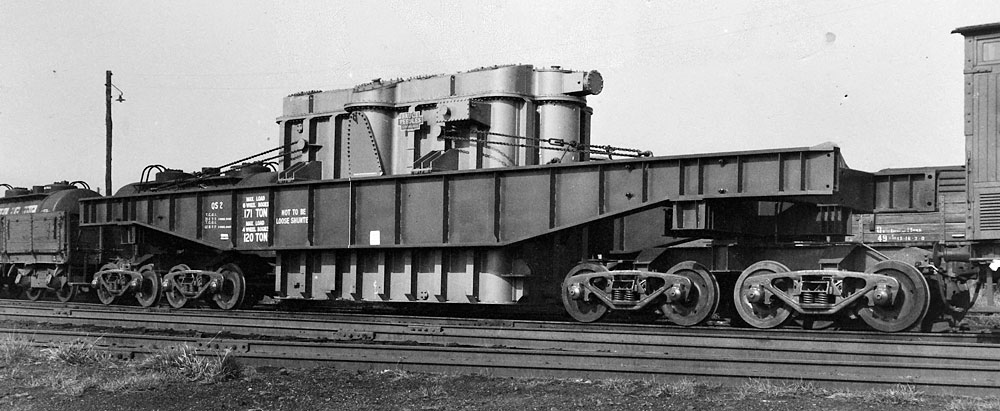 QS 2 with a transformer going to Redcliffs (see article below) Aug 1962
Official VR photo RS 1559


QS 2 with an out of gauge load. West Tower, Nov. 1977
Photo courtesy Geoff Winkler
---
The photo below shows QS 1 , it is from the March 1953 VR Newsletter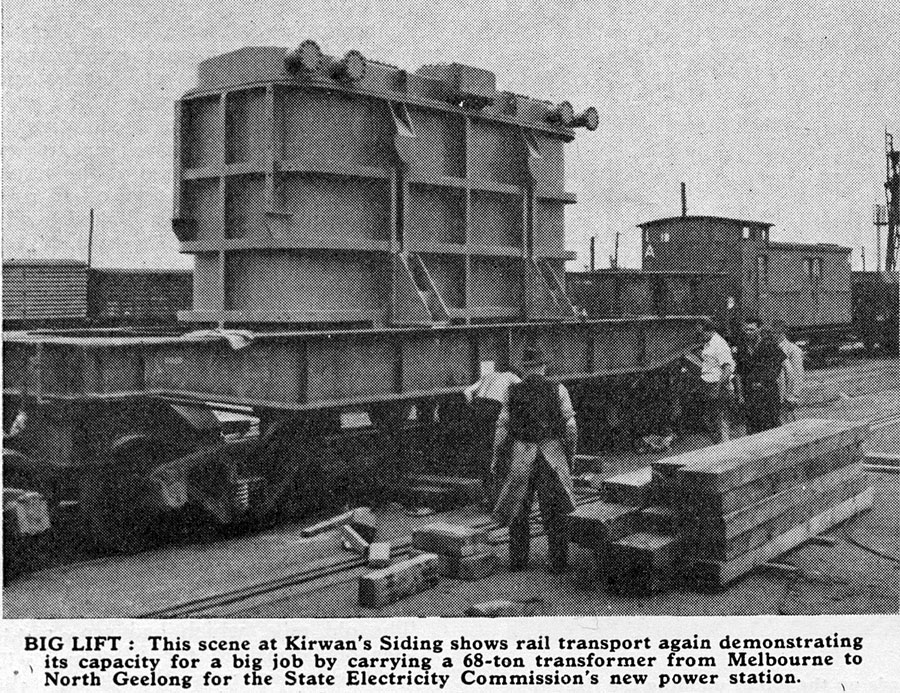 ---
BELOW: Article from the August 1963 VR newsletter.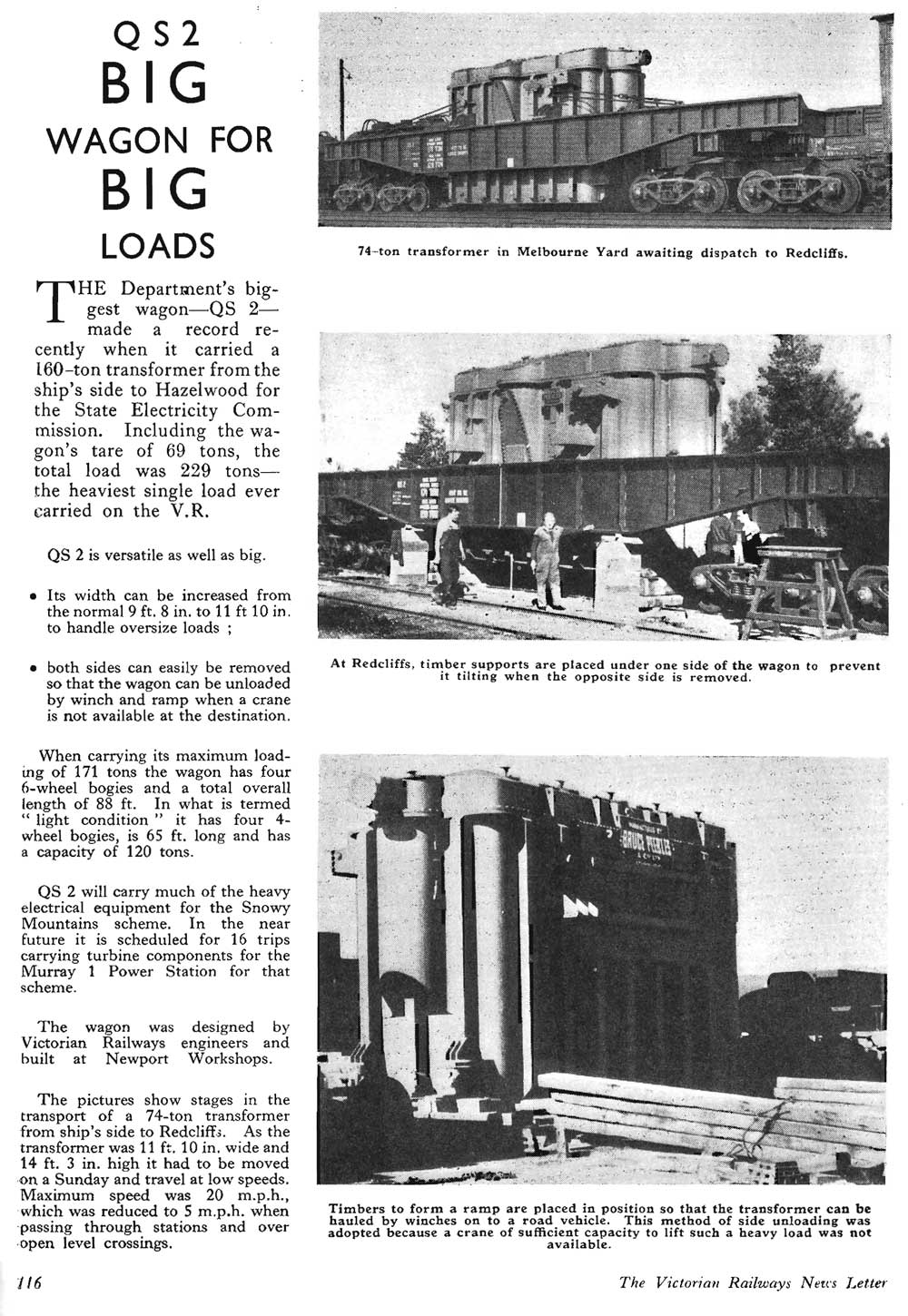 QS 2 being re-assembled at Newport after being fitted with 3 axle bogies
---

Closeup of the 3 axle bogie that came from S class steam loco tenders.
Page last updated Tue, Sep 4, 2012